Those of you who love visiting our well hidden gem, placed on one of Cornwall's finest beaches, coming down for new years eve, an escape from the city life, a long weekend/ summer holiday, the list is endless well here are a few places to stay that are minutes away from us down at the watering hole.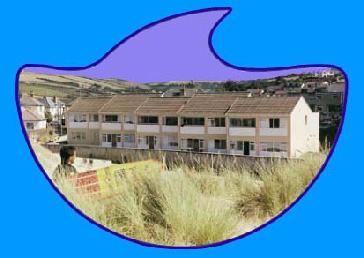 Sandbay holiday flats
Holiday flats situated on the edge of the beach, a nice sand dune walk away from us
Check out the website for more information
www.sand-bay.co.uk
 Seiners
Sust overlooking to the left of our lovely view is the seiners looking straight back at us across the way
www.seiners.co.uk
Additional Information
If you would like additional information on places to stay around the perranporth area.
Try Trip Advisor to check out the views and opinions of people who have stayed in places in and around perranporth before.